Jr Fair Board
Become a Member of our 2023
Jr Utah County Fair Board!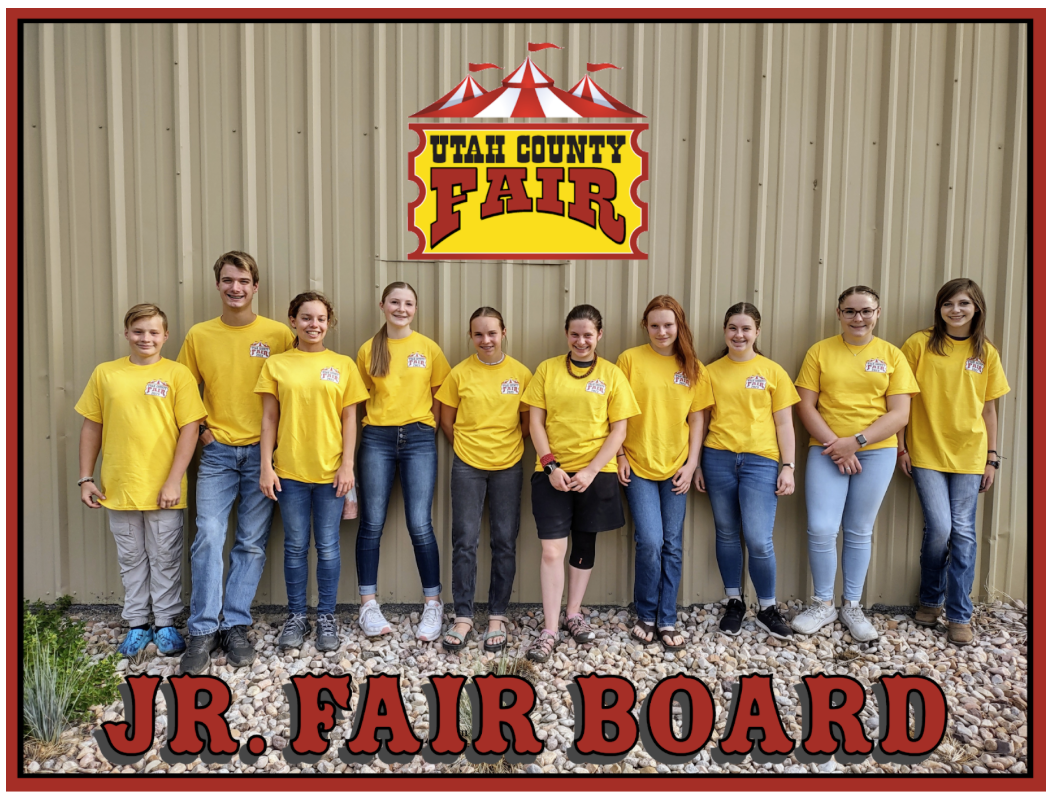 Apply today!


Students starting in grades 10-12 for the 23-24 school year may apply.
Only TEN applicants are chosen!

APPLY HERE

Earn Volunteer Hours!
Scholarship Opportunity:
Complete 2 years of service* and earn $300
Complete 3 years of service* earn $500
This year only: Seniors graduating in 2024 may earn a $100 scholarship
for joining the Jr Fair Board for the 2023 Utah County Fair!

*Terms of completed service to qualify for scholarship:

You must reapply yearly
Represent the Utah County Fair with high standards of conduct
Attend at least one Fair Board meeting
Work daily volunteer shifts during the week of the fair completing
at least 25 volunteer hours