Arena Events

• Team Sorting/Team Penning - Wednesday August 2nd (Free - Open Seating)

• Team Sorting/Team Penning - Thursday August 3rd (Free - Open Seating)

• Western Night Rodeo - Thursday August 3rd at 7:00 pm (Free - Open Seating)

• Monster Trucks - Friday August 4th at 7:00 pm (Ticket Required)

• Demolition Derby - Saturday August 5th at 7:00 pm (Ticket Required)

Purchase Tickets at https://www.sfcitytix.com
Fair Events

• Kids Corner (All Days - North West area)

• Large Inflatables (All Days - Near Kids Corner Tent)

• Family Fun Stage (All Days - North West area)

• Main Stage Entertainment (All Days - Center Court)

• Kids Pony Rides (All Days - Near Kids Corner Tent)

• Balloon Guy Entertainment (Friday & Saturday - see below for times)

• Scales & Tails (All Days - Located in the Kids Corner)

• LEGO Display (All Days - High Chaparral Building)

• Makers Market (All Days - West Side/near Main Street)

• Food Booths (All Days - Center Court)

• Western Night Rodeo (Thursday - Outdoor Arean)

• Open Ranch Versatility Show (Thursday - Large indoor Arena)

• Team Sorting/Team Penning (Wednesday/Thursday - Outdoor Arena)

• Car Show (Saturday August 5th - 49 S Main Spanish Fork)

• Antique Tractor Pull (Saturday - Outdoor Arena)

Kid's Corner
Air City Bounce & Balloon Guy Entertainment

Sponsored by


Bring your kiddos and maybe even a few of their friends to enjoy the fair at an event just for them!
The Kid's Corner is an oasis amongst the hustle and bustle of the fair to play games, win prizes, get your face painted for free, play for free on giant blow-ups, get a free balloon sculpture and do other free activities.
This is a great time for mom and dad to take a break from the heat and crowds too.
The Kids Corner is located out of the sun in a large
air conditioned
tent in the north west corner of the fairgrounds!
Air City Bounce Houses
will be providing 3 giant inflatables for kid's to play on for FREE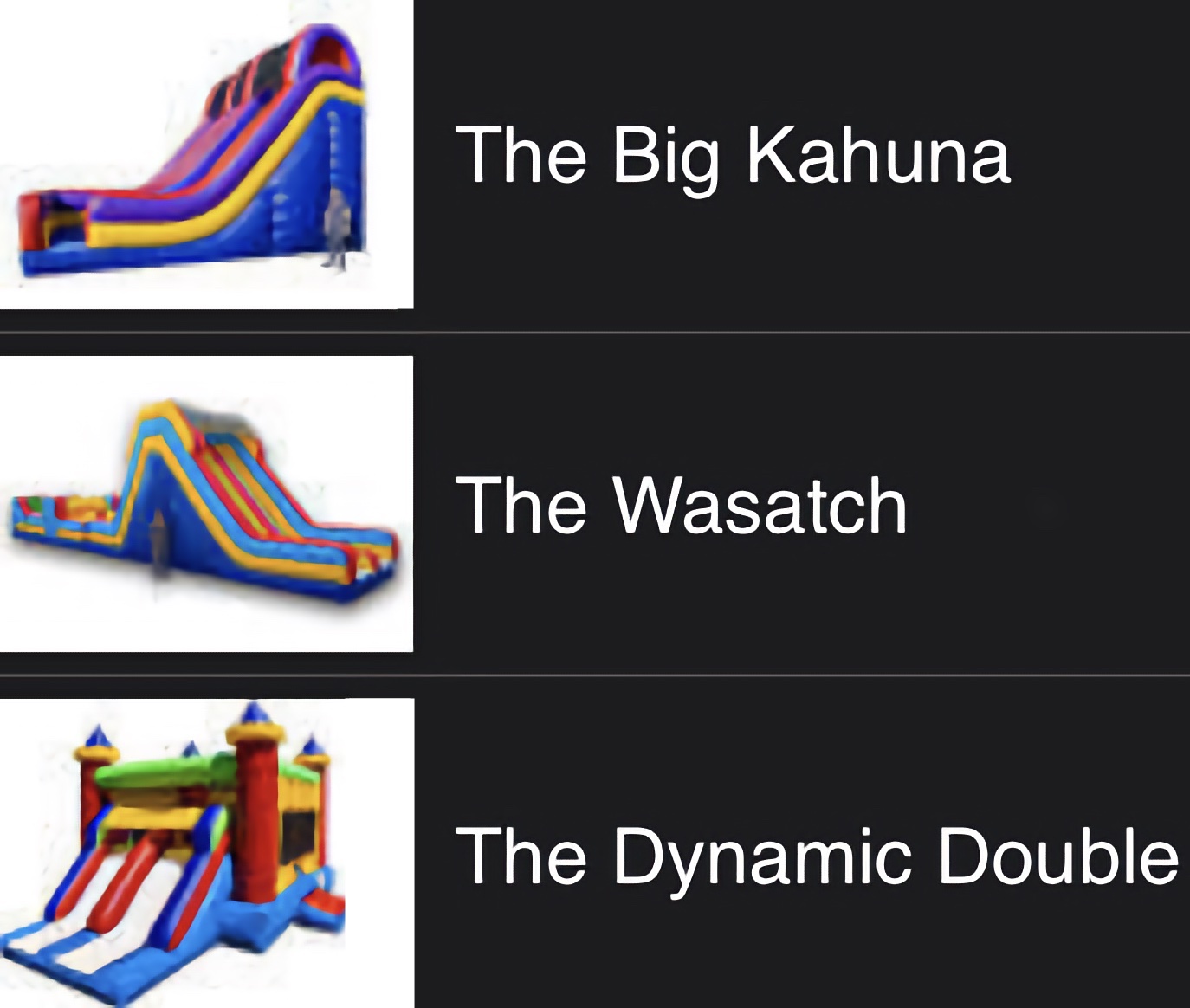 Jeremy Telford with
Balloon Guy Entertainment
will be providing fair guests with FREE small quick balloon sculptures on Friday and Saturday!
• Friday - Noon to 4:00 pm
• Friday - 5:30pm to 9:30pm
• Saturday - 10:00 am to 2:00 pm
• Saturday - 4:00 pm to 8:00 pm
• Balloons are
FREE
to guests.

---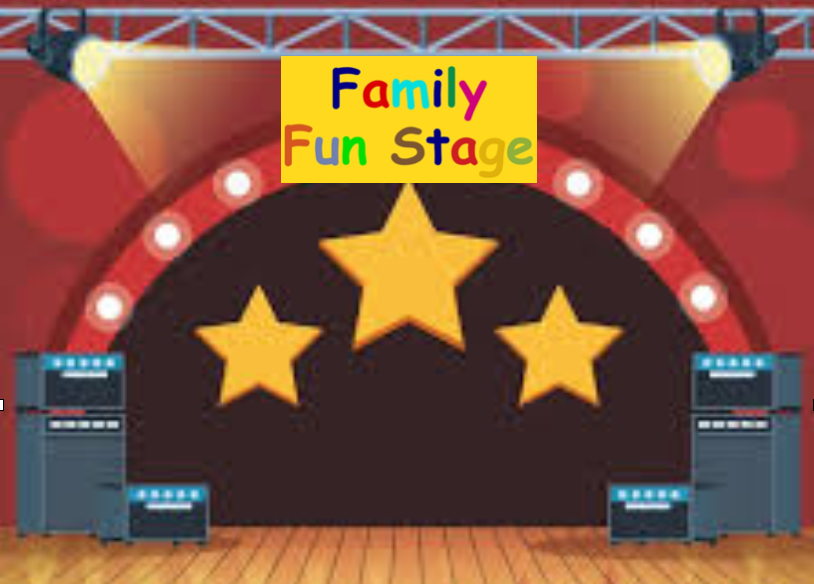 Family Fun Stage
Sponsored by



Looking for some family-friendly entertainment?
Head over to the Family Fun Stage near the Kids Corner Tent! We will have fun entertainment including Comedians, a Magician a Hypnotist, and even some live bands!
Family fun for all ages
- more details coming soon -
If you would like to perform at the Utah County Fair, please email luxurylodging@gmail.com
---

Entertainment Band Stage
Sponsored by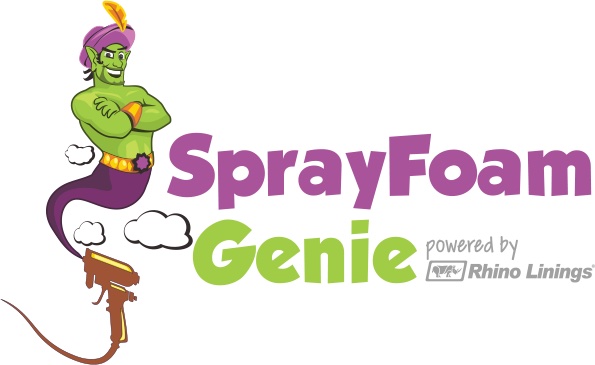 If you would like to perform at the Utah County Fair, please email luxurylodging@gmail.com
This year the Utah County Fair has partnered again with the folks from Geeserfest to produce and manage the Entertainment Band Stage! They have an amazing lineup of bands scheduled to perform this year.
Thursday, August 3rd will be our County Music night that will fit right in with our Rodeo night! On Friday, August 4th we will have many new and up-and-coming bands playing and on Saturday, August 5th Classic Rock will be the theme.
Come relax and enjoy some great bands each day at the Utah County Fair! To see which bands are scheduled, Click Here

https://geezerfest.rocks/geezerfest-stage-at-county-fair
**Entertainer Information:
Each time block is to be used for set up, take down, sound check and performance time. Please be respectful to others and do not go over your time. Loading and unloading of equipment may be done via the reserved parking stalls behind the small animal barns on the east side of the fairgrounds. Please only use this area for loading/unloading. All other performer vehicles may utilize the parking lot behind the fairgrounds (east side). All entertainers (paid or not) are requested to sign a contract with the Utah County Fair. The contracts will be emailed to you ahead of time for you to send in before the Fair or you can bring them with you and turn them in before you go on stage.
Thank you again for performing at the Utah County Fair! (
Free Event
)
---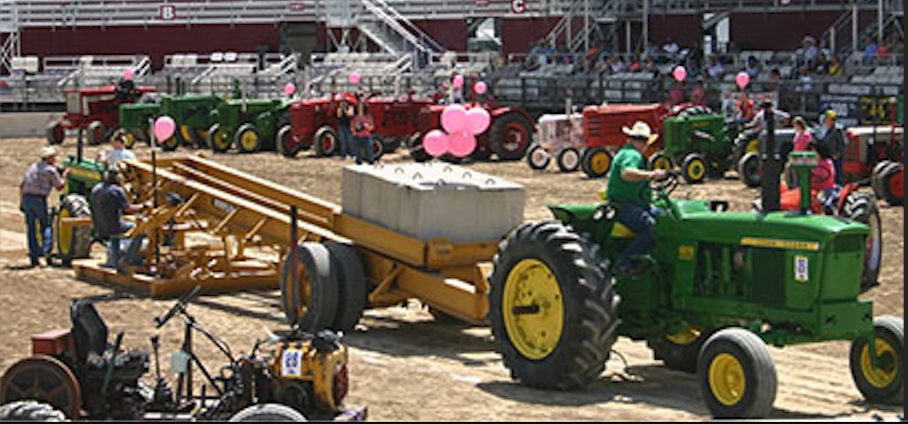 Antique Tractor & Powder Pull
Sponsored by


Join us Saturday August 5th in the Grand Arena from 12:00 p.m. to 4:00 p.m. to see a group of amazing individuals work their tractors magic.
The Tractor Pull is sponsored and put on by the Utah Antique Machinery Association. Members have restored many antique tractors from John Deere, Farmall, Allis Chamlers, etc. Then they all come together at the Utah County Fair with the restored tractors to show them off. They pull heavy objects to see whose tractor is not only good looking, but the strongest too!
Don't forget the girls, they love these tractors too! The women have been working just as hard as the men on them, so be sure to see the Powder Puff Pull event.
Come hear and see these amazing classic
restored tractors put on a show at the County Fair Tractor Pull on Saturday, August 5th from 12:00 p.m. to 4:00 p.m. in the Main Arena. (
Free Event
)
---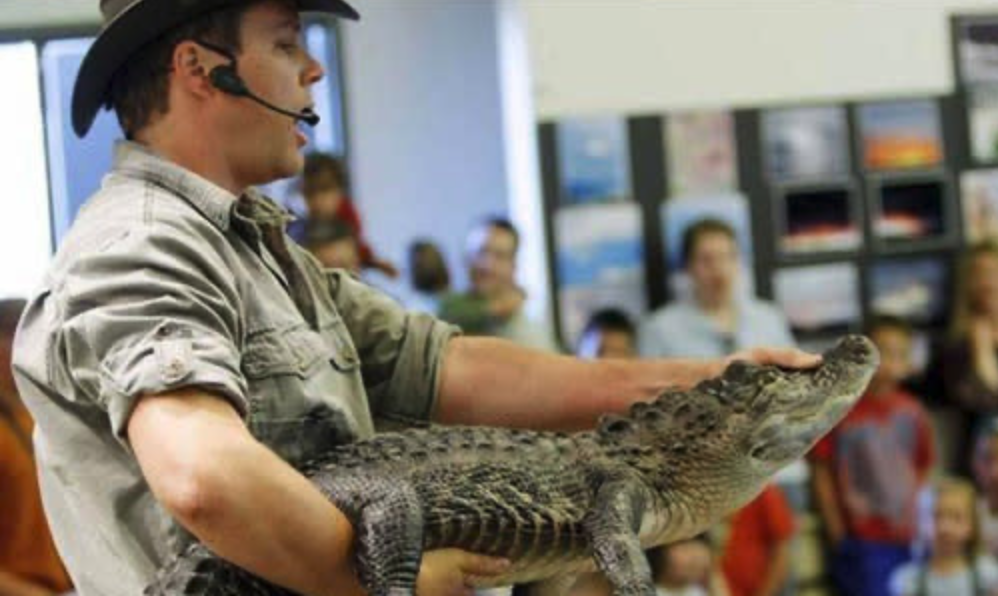 Scales and Tails

Join us each day of the fair on the Kids Corner Stage for the Scales and Tails reptile and birds show.

It's an amazing, once in a lifetime, experience at Scales and Tails!

By popular demand, Scales and Tails will be back again at the 2023 Utah County Fair! Standing room only crowds are treated to informative and entertaining shows about these amazing animals. Also popular is the interactive, hands-on experience provided to fair-goers after each show along with the opportunity to see the reptiles and birds up close.

See this fun show on the Family Fun Stage located on the west side of the fairgrounds near Main Street.
(Free Event)



---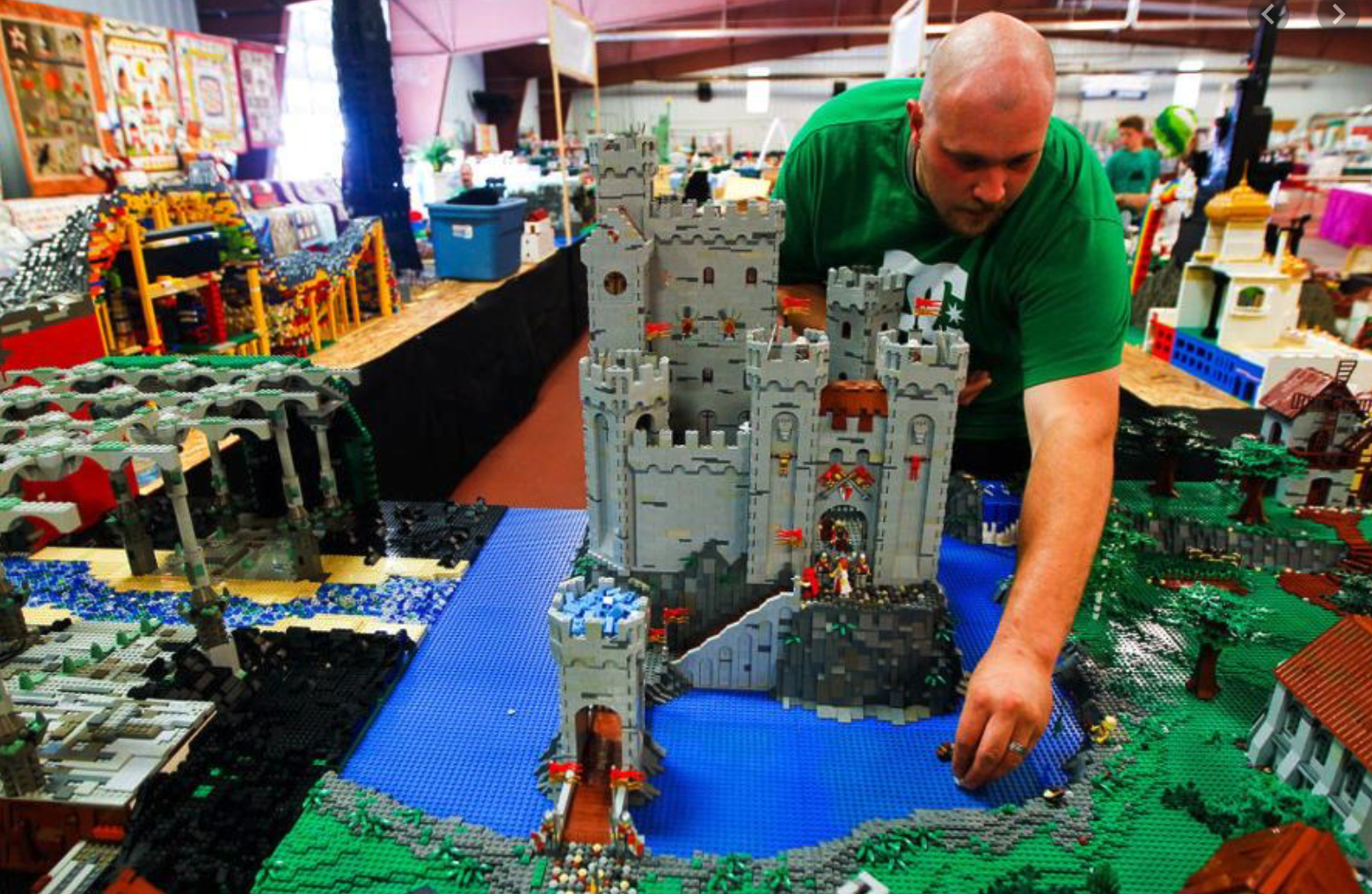 LEGO Display
Sponsored by


The Utah Lego User Group, is an adult fan club coming together to show off their creations and passion for the hobby of LEGO. The display consist of over a hundred thousand bricks from multiple members from all over Utah. Their goal is to become better builders, pushing the envelope and building something a little bigger and better.
The Utah Lego Users Group has been around for more than a decade and has been displaying at the Utah County Fair in Spanish Fork off and on for many years! They look forward to showing fairgoers something new and different each year.
The LEGO display will be viewable each day during the fair in the High Chaparral building. (
Free Event
)
---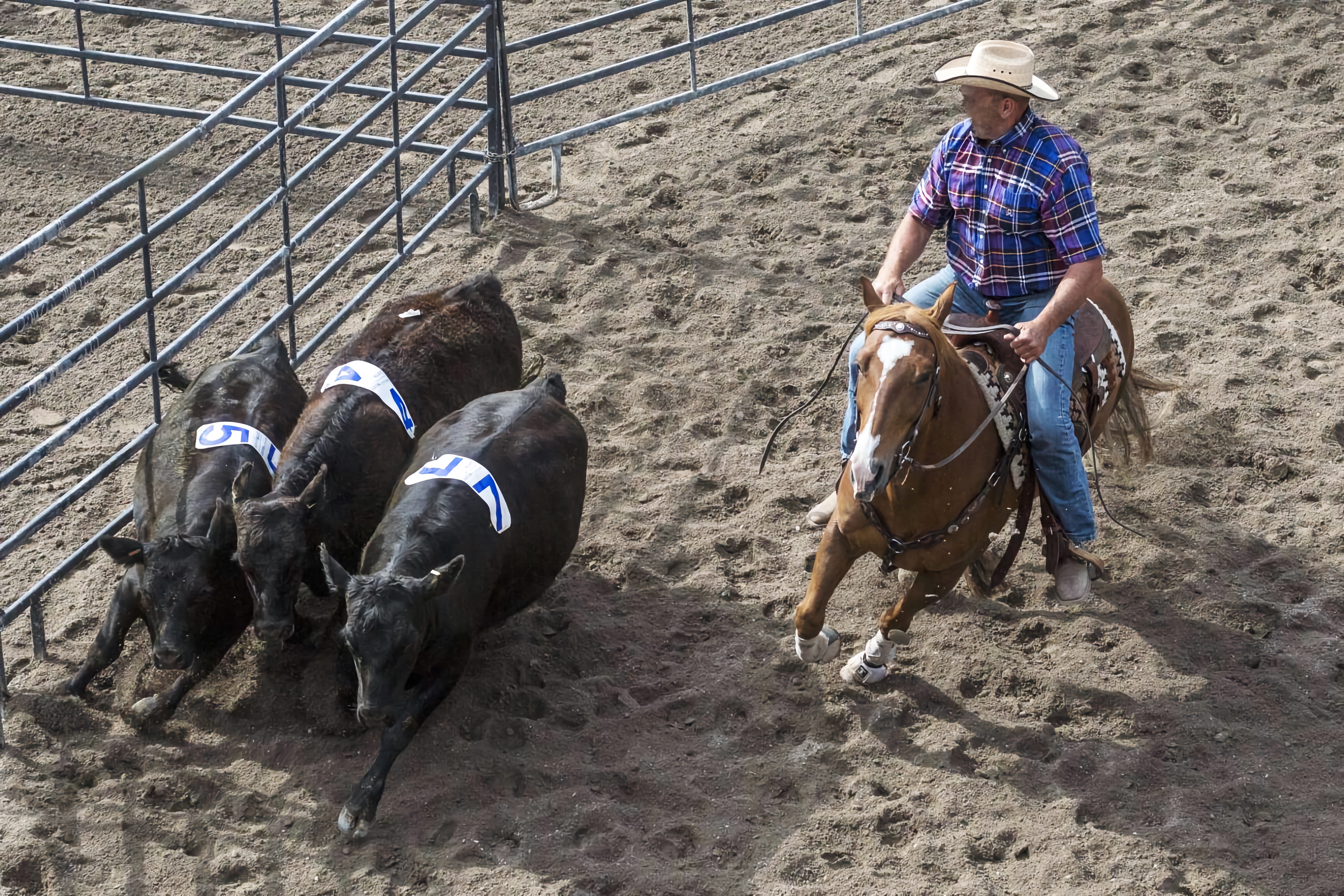 Sorting/Penning
Sponsored by


NEW - Fair Event!
Join us Wednesday August 2nd at 11:00 am and Thursday morning August 3rd at 8:30 am to watch this event!
Team Penning and Ranch Sorting are sporting events that involve the movement of cattle on horseback by rider teams. Created to preserve that traditional skill sets of working cow horses and handlers, Penning and Sorting challenge modern riders and mounts to compete in a timed event to identify, move and pen specific cattle from a herd in a limited amount of time. Penning and Sorting are timed events that involve speed, precision and strategic planning in order to quickly and accurately cut and pen the cattle.
Ranch Sorting:
Ranch sorting requires that two riders move a herd of ten cattle in numerical order from one round pen into a separate adjoining pen in sixty seconds or less. There is a twelve-foot opening between the two pens, and also one or two un-numbered 'trash' cows that are mingled throughout the herd. In both penning and sorting, the numbers do matter - so any cow that crosses the line, either out of order or carrying the wrong number, will result in a 'no time' for the team.
Team Penning:
Three riders enter the arena. Thirty head of cattle are bunched together at the other end of the arena, numbered from 0 to 9, three of each number. The announcer gives a number to the team when the first rider crosses the start line, and the clock is started. The team must cut the three cattle with their number out of the herd and guide them down the arena and herd them into a pen within the allotted time-usually less than ninety seconds. The fastest time with the most cattle wins.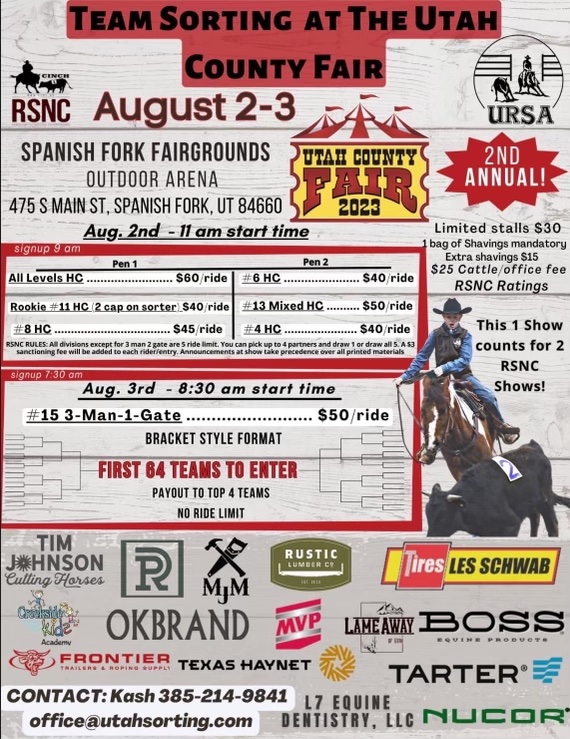 ---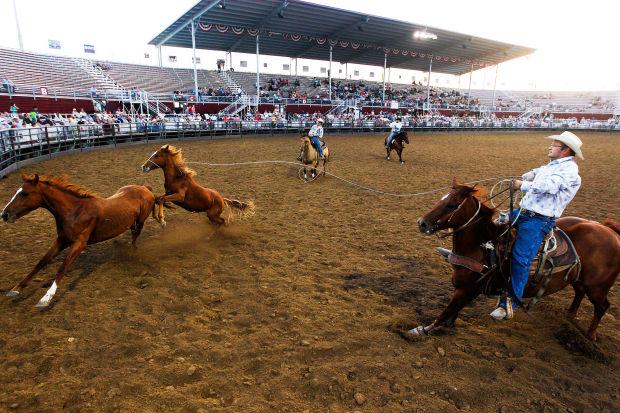 Western Night Rodeo
Sponsored by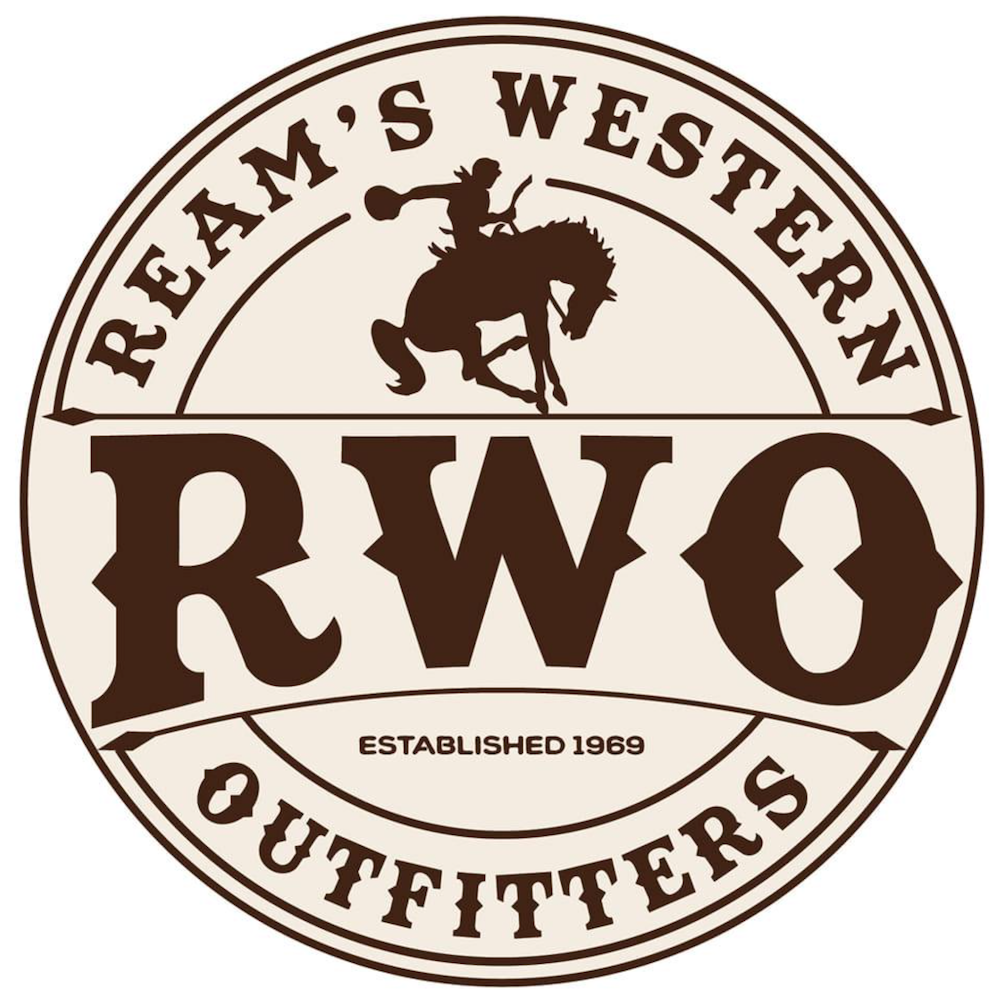 A rodeo experience the whole family can enjoy! Bareback Riding, Roping, Mutton Bustin, Saddle Bronc, Bull riding and Barrel Racing all in two hours of great rodeo entertainment.
To make it event better - we have will have Randee Munns as our rodeo clown. You won't find a better evening of family fun!
Now add in our County Music night on the entertainment band stage - that will fit right in with great evening of exciting rodeo fun!
Great western family fun at the Utah County Fair
Thursday August 3rd, 2023 at 7:00 pm.
(
Free Event - open seating
)
Western Night Rodeo Signup Information and Waivers

Our Rodeo Events are:
• Bareback
• Saddle Bronc
• Bull Riding
• Barrel Racing
• Mutton Bustin*

Buckles will be award to the top 3 in each event.

To compete in the Utah County Fair Rodeo
or to enter your child for the Mutton Bustin'
you MUST register each person that will participate
by calling Brady Burningham or Malinda McBride

Brady Burningham 801-822-6439

Malinda McBride 702-343-9346


All Rodeo participants (including Mutton Bustin') must sign a wavier before they can participate.
Below is a link to the wavier form. Please print it off, sign it,
and bring it with you the night of the rodeo (there are 2 pages).
You can not partisipate with out a signed waiver!!

Click Here for the Rodeo Waiver Form


All mutton bustin' participants guardian must sign the above Rodeo Wavier Form before your child can participate.
Below is a link to the Mutton Bustin' form. Please also print it off, fill out
all of information, sign it, and bring it with you the night of the rodeo.

Your child can not participate without a Signed Waiver and a completed Mutton Bustin Form.

Click Here for the Mutton Bustin' Participant Form

**Mutton Bustin' contestants must weigh less than 60 lbs.
Contestants must also be between 5 and 7 years of age.
Weight and age limits will be strictly enforced.



Randee Munns - Rodeo Clown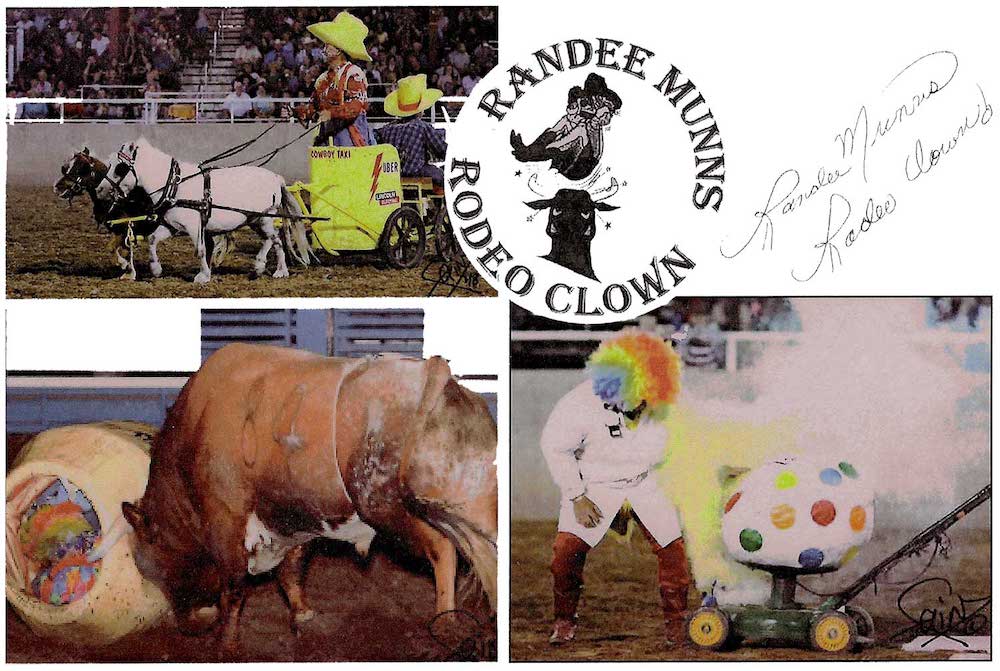 Utah County Fair welcomes our Rodeo Clown Randee Munns to our Western Night Rodeo!
The rodeo veteran will entertain the Utah County Fair crowd with gags, pitfalls and his trademark slapstick routine.
From the bright, curly locks and painted red nose down to the colorful socks on his feet, Munns looks the part of a rodeo clown. His act typically includes a trained mule, which Munns dresses in antlers and refers to as a Utah Mule Deer. Another compadre is his little dog with hair cut like a lion. Munns tells jokes, throws Frisbees and protects the bullriders during and after their 8 second ride.
He was raised on a dairy farm where he learned to work hard and handle livestock. By the time he was in high school, the accomplished horseman had discovered a talent for the rodeo and he became the 1967 Utah State high school champion bull rider while representing Bear River High.
---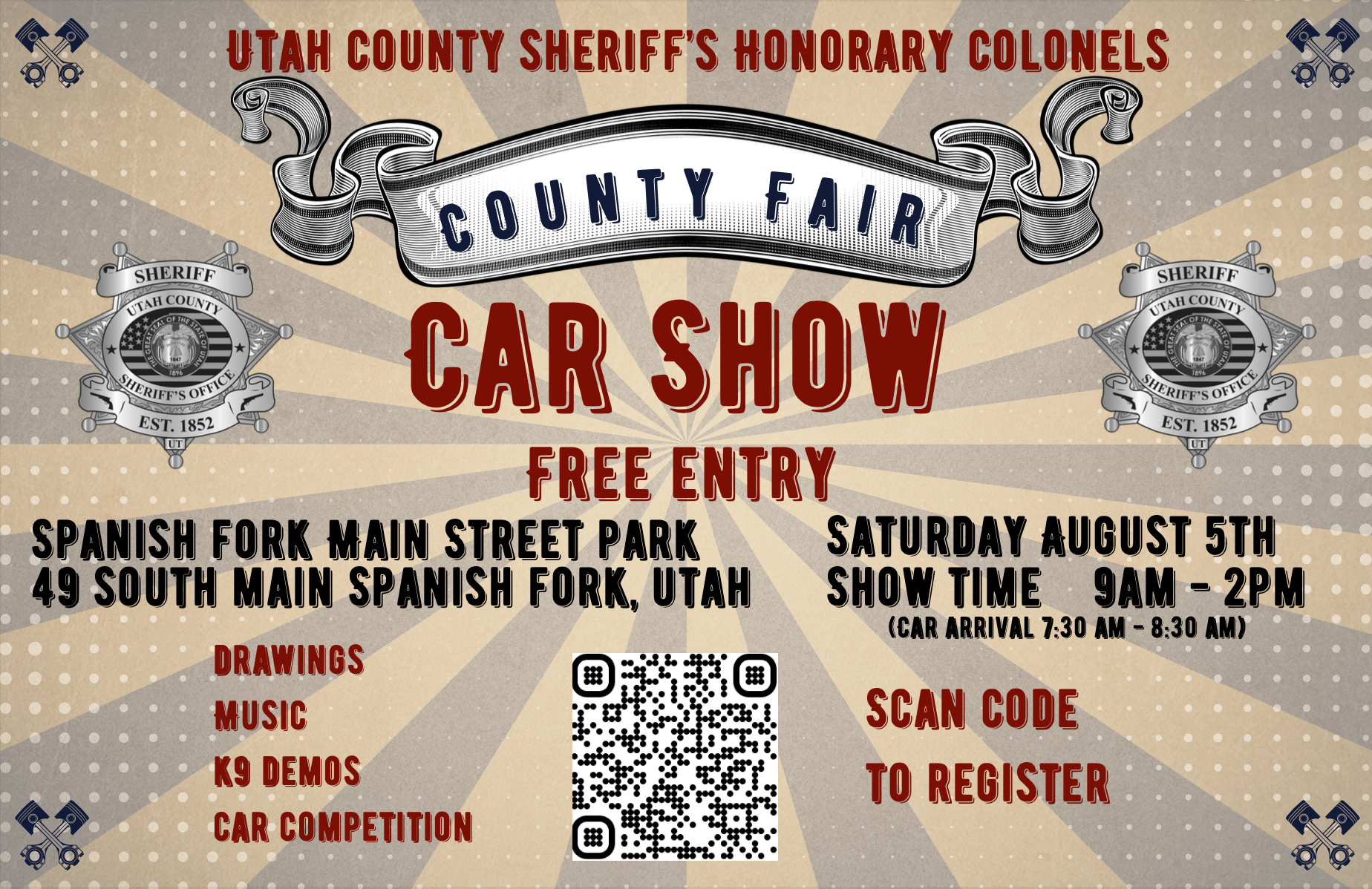 Car Show
Sponsored by


The Utah County Sheriff's Honorary Colonels Present the Utah County Fair Car Show!
The Car Show is happening on Saturday, August 5th from 9:00 am to 2:00 pm just north of the fair grounds at 49 South Main, Spanish Fork
• DRAWINGS • K9 DEMOS • MUSIC •
• CAR COMPETITION •
Do you have a cool car or motorcycle you would like to enter in the show? There is no entry fee!
If you have a cool car or motorcycle you want to display, be sure to bring it between 7:30 am and 8:15 am Saturday morning
---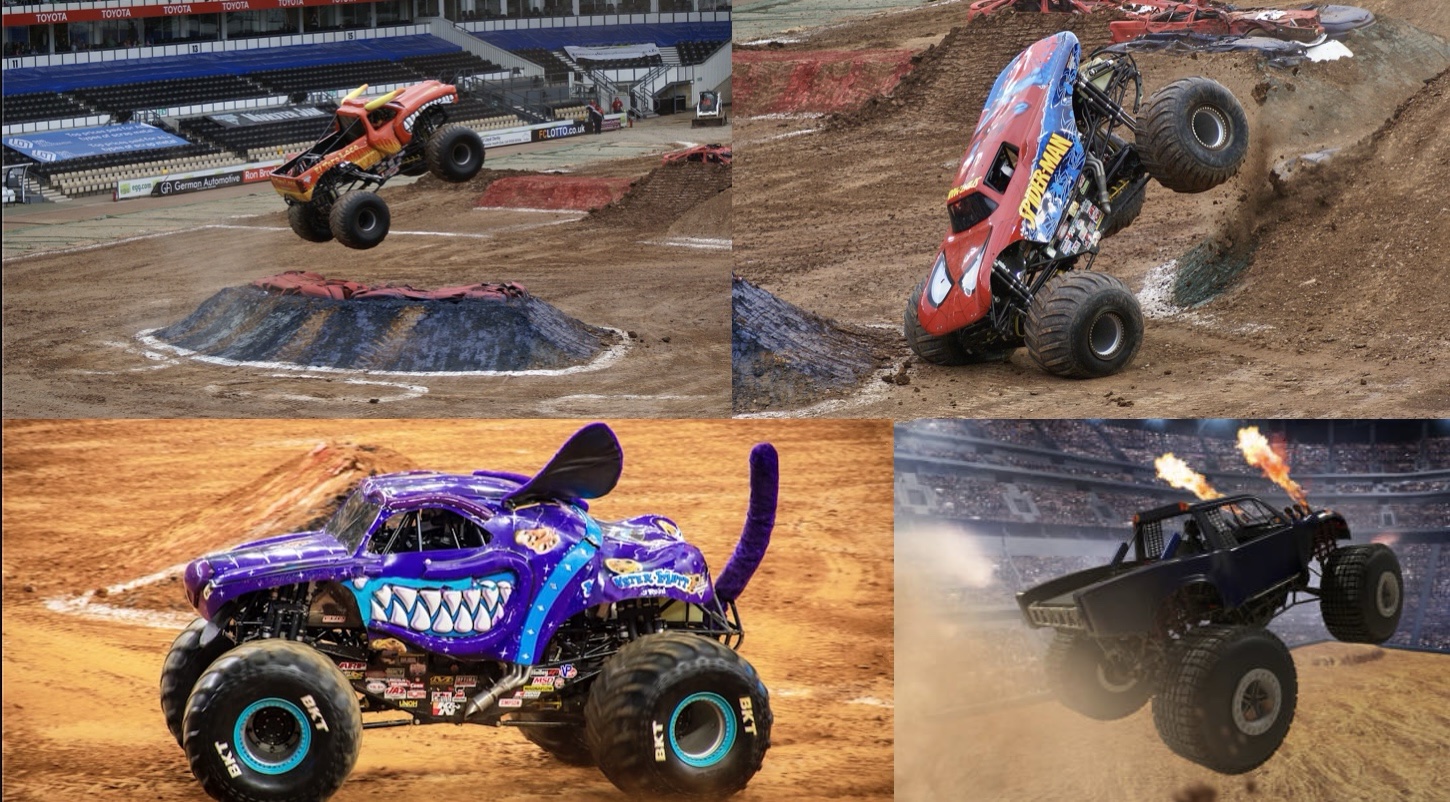 Monster Trucks
Sponsored by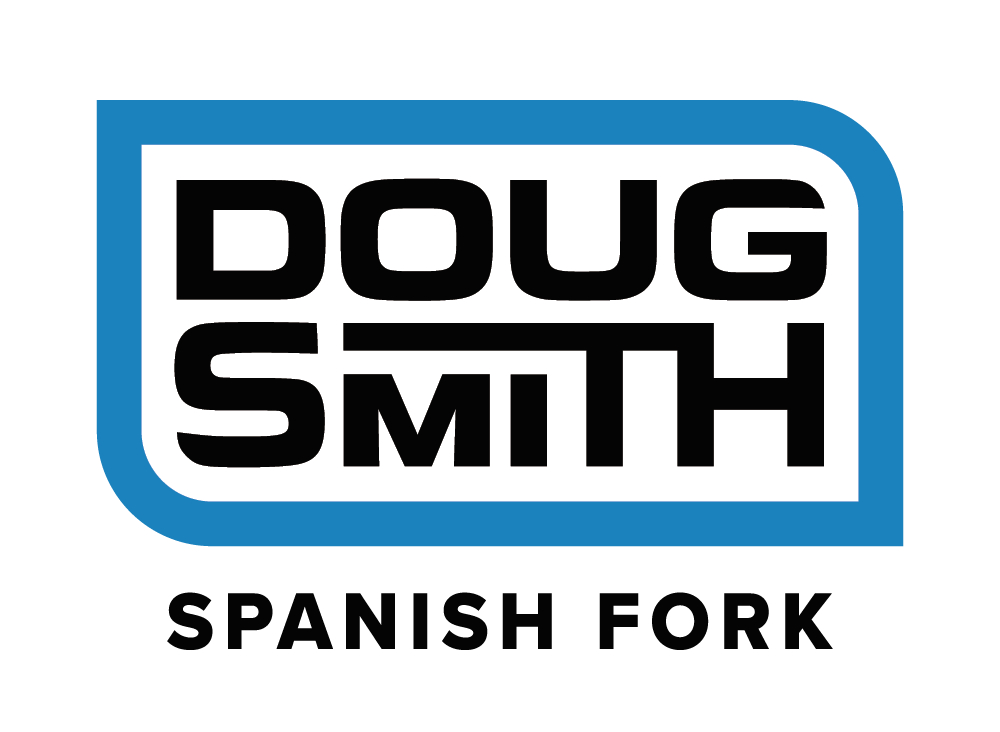 The Utah County Fair Monster Truck show is always an adrenaline-charged family entertainment event!
Be sure to get your tickets soon for the best seats!
During our
Monster Truck
event you will see the most action-packed motorsports event on four wheels. At the event, you will witness world-class driver athletes and the most recognizable trucks tear up the dirt and compete in intense competitions of speed and skill.
Come see these World-class drivers pushing their perfectly engineered vechiles to their limits! Happening on Friday August 4th in the main arena.
Purchase Tickets at https://www.sfcitytix.com
---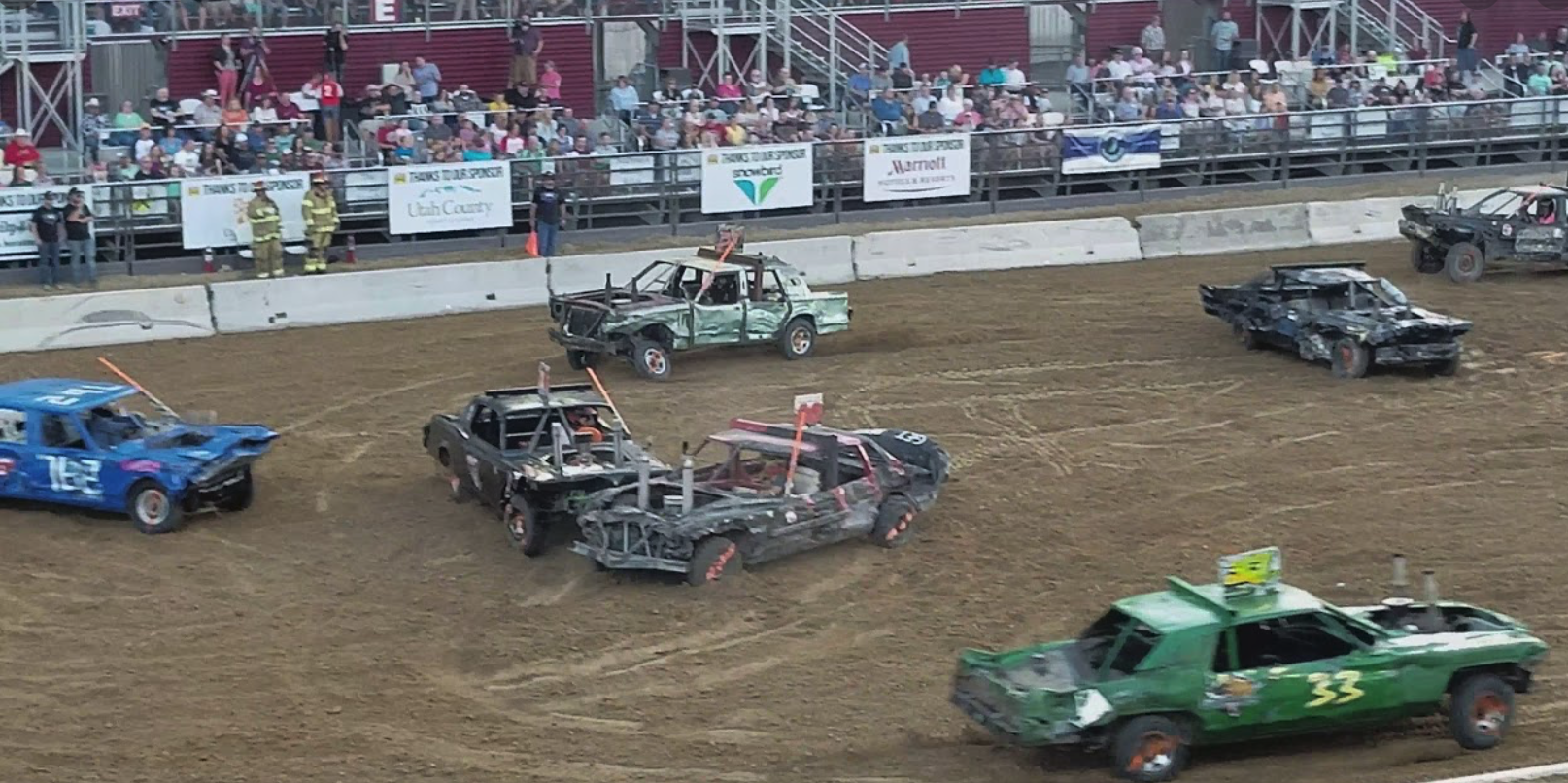 UTC Demolition Derby
Sponsored by


The Utah County Fair Demolition Derby -
THIS IS THE BIG LEAGUE!
Driver registration opens on April 1st, 2023
Click Here to Register and view the rules.
Watch parts of the UTC 2022 Derby
By definition a Demolition Derby is a contest in which drivers deliberately and repeatedly crash old cars into each other, on a racetrack or in an enclosed area, with the winner being the last vehicle still moving after all others have been disabled.
Competitors traditionally use full-size, American-made sedans and station wagons, especially those from the 1960s and 1970s which are larger, heavier, and have more robust frames than later vehicles.
Come see our drivers compete to the end and see who will walk away with the grand prize this year. The Utah County Fair Demolition Derby is the HOTTEST ticket in town!
The UTC Demolition Derby always sells out quickly each year and is one of the best ACTION PACKED entertainment opportunities that everyone in the family can enjoy!
It's an event you won't want to miss!
The demolition derby is held on Saturday August 5th at 7:00 pm in the main arena.
Purchase Tickets at https://www.sfcitytix.com
---